Anination 2022 - international animation festival Jerusalem
Four Days in The Jerusalem Cinematheque during the 16-19 of November. Screenings of Feature animation Films, Short films Programs, Contemporary Animation Art exhibition, Lectures and events.
Commissioned by The Jerusalem Film&Television Fund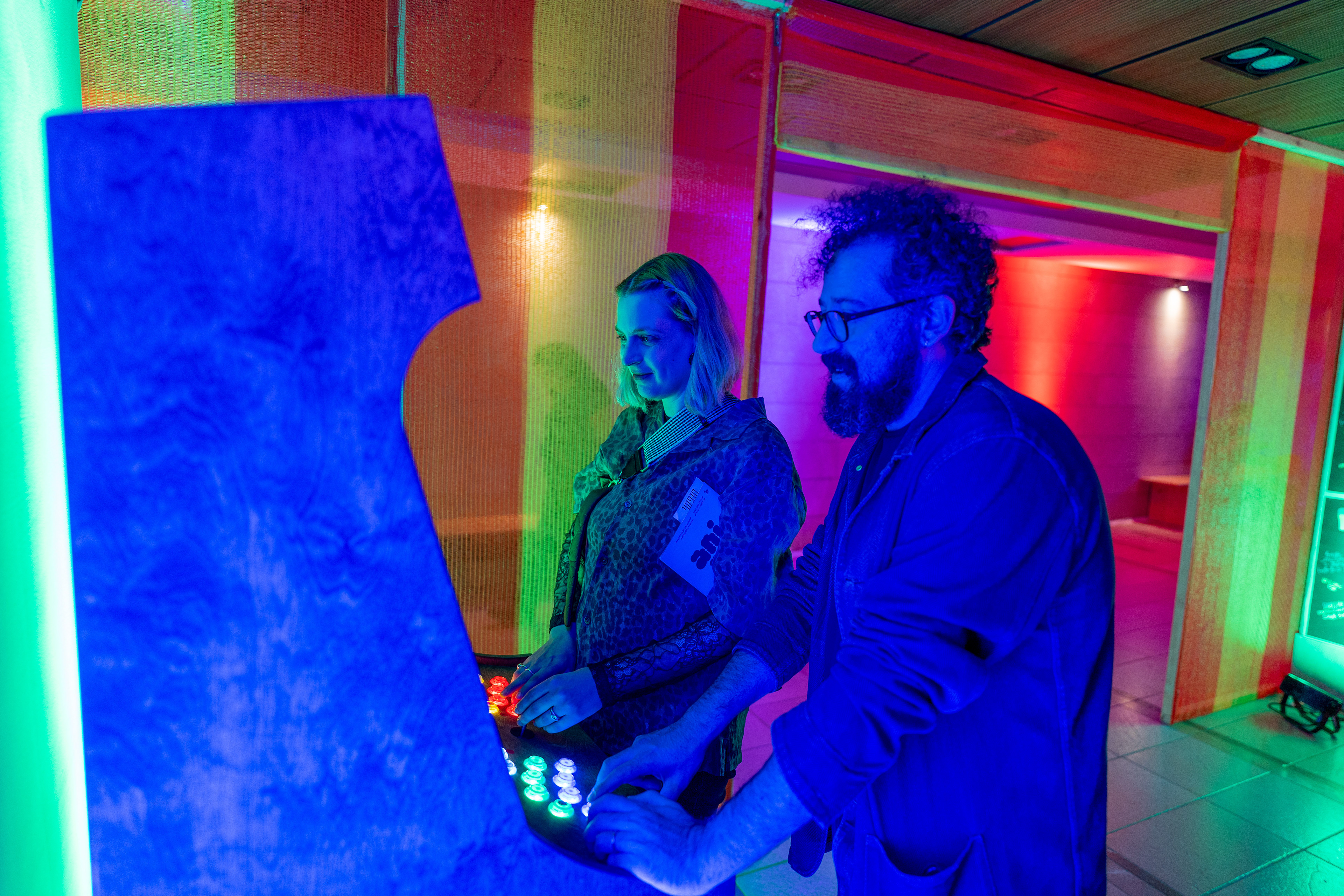 credits:
Artistic director - Shlomi Yosef
Main producer - Maayan Litay
Chief curator, artistic director of Frame Rave - Uri Goldberg
Chief Curator - Ido Shapira
Production coordinator - Batia Doron
Graphic design - Anat Gutberg and Amiti Gilad
Space design - Daniel Cohen (Pesach)
Marketing and Social Media - Modus
Website development - Code and Liba Ltd
Technical person - Elanthan Ariel
The founder of the festival - Tammy Bernstein
Jerusalem Development Authority:
Eyal Haimovsky - CEO of the Jerusalem Development Authority
Eyal Benbenishti - Director of the Jerusalem Film & Television Fund
Michal Nahmias-Adar - Advisor to the CEO and in charge of the Jerusalem Film & Television Fund on behalf of the Jerusalem Development Authority
Udi Ben Dror - former, Senior Vice President of Finance and Business Development, Jerusalem Development Authority
Yoram Honig, former director of the Jerusalem Film & Television Fund
Galia Altertz - project manager, the Jerusalem Film & Television Fund
Jerusalem Cinematheque:
Ohad Letko - head office manager
Roni Mahadav-Levin - CEO
Ariel Revivo - Finance Manager
Tamar Freeman and Navot Barnea - program
Doron Levy, Kobi Naimi - box office
Miri Kapiloto - Marketing Manager
Carol Dreyfuss - executive producer
Professional Day - Animation Guild of Israel
The professional day production: Ella Ben Yaakov and Raz Sonnenfeld
Production of the employment fair: Hani Goodman Winkler
Production assistants: Michael Yaakov and Tamir Aharoni
Union manager: Ben Molina
Union coordinator: Vared Halutzi
Marketing and Social: Yael Nodelman
Chairman of the union: Ayala Sharot
thanks
Tohu Animation Collective
Bezalel Academy of Art and Design
Editors Guild Israel
The Czech House in Jerusalem
The Polish Institute
Animix Festival
An Artistic evening event For the Jerusalem Film Festival. a Pop-up Exhibition of contemporary animation art, Premiere of the short animation films from the "Objectivy" Program and a screening of Metropolis with a live DJ set.
Commissioned by The Jerusalem Film&Television Fund
Photos by Ricky Rachman
​​​​​​​